Cheesecake recipes and decorated cheesecakes
Serve one of these amazing decorated cheesecakes for a special occasion or holiday in the place of a traditional cake. Your family and friends will be so impressed.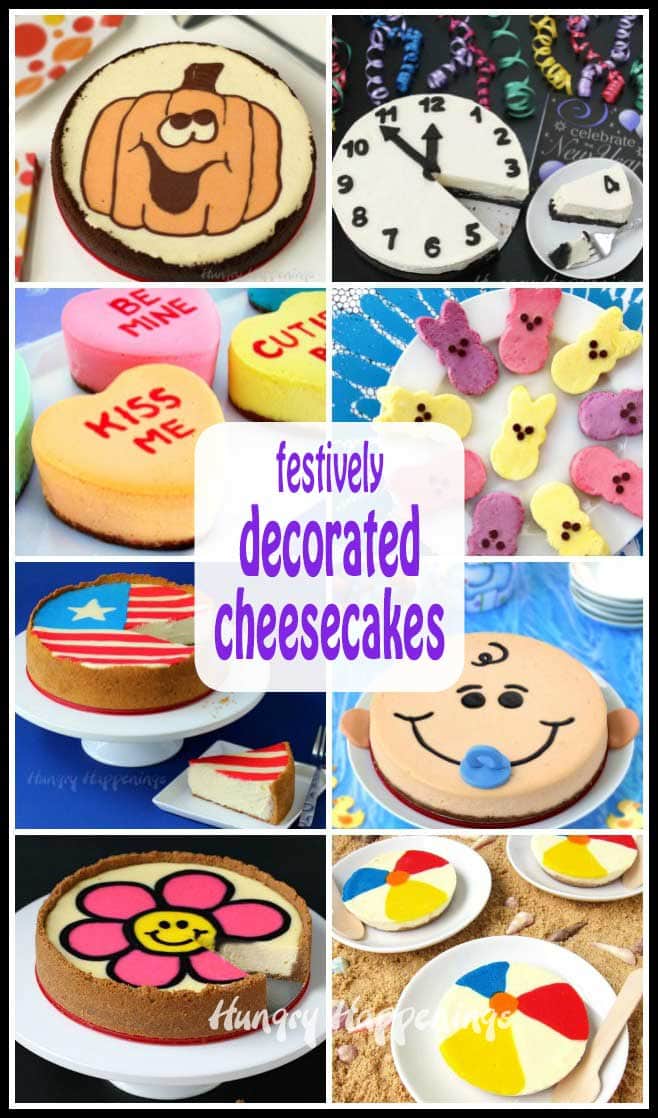 See all the step-by-step and video tutorials showing you how to create a colorful design on top of a traditional round cheesecake. Add a pretty pink daisy on top of your cheesecake to celebrate a birthday or Mother's Day, add a flag for the 4th of July or Memorial Day, or a pumpkin for Halloween.
You can also use silicone molds to create Conversation Heart Cheesecakes, Cheesecake Easter Eggs, Cheesecake Leaves, and even a Mickey Mouse Cheesecake.
Click on the links below to find recipes and detailed instructions so you can recreate these colorfully decorated cheesecakes at home.
CHEESECAKE RECIPES