Thanks so much for stopping by to see the face behind Hungry Happenings. Beth Jackson Klosterboer is a chocolatier, recipe developer, cookbook author, and event planner.
You can reach Beth at beth@hungryhappenings.com.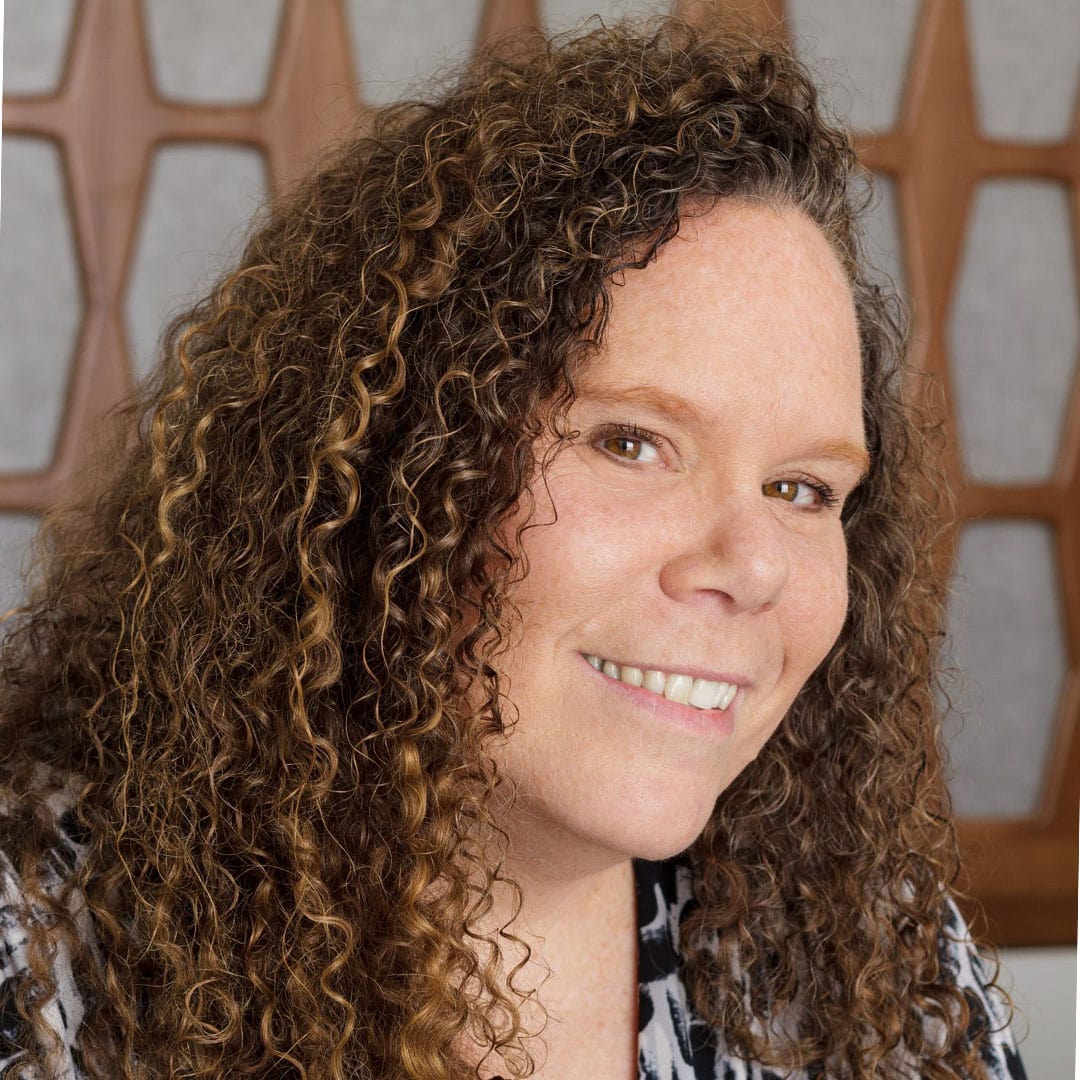 Welcome
I am here to help you learn how to create and decorate fun food for happy occasions.
If you are looking for extraordinary ideas to create edible gifts for holidays, party treats for kids, spectacular appetizers for special occasions, or amazing desserts for any day, then you have come to the right place.
When you share a recipe like Conversation Heart Cheesecakes, Stuffed Pizza Skulls, or Lemon Meringue Pie Cannoli you will make people smile. Within the pages of this blog, you will find over 1000 fun recipes.
About Beth
Decorating whimsical sweets and savory treats has been my passion since childhood and I have been fortunate enough to spend most of my adult life doing what I love as an entrepreneurial chocolatier and event planner.
I began making festive food and edible crafts back in the '80s and never imagined that all these years later, I'd have the opportunity to share my creations with a worldwide audience.
Beth's Candy Stores
For years I woke up every day excited to make handmade confections for customers at my retail stores, BJaiz Yum Yum Shoppe in Louisville, Kentucky, and Candy Garden Handmade Chocolates in Dayton, Ohio, and although my time spent in this sweet business was rewarding, it was physically demanding and after many years I felt the need to try something new. Fortunately, that happened at a time when food blogging was becoming quite popular.
I've always felt that my strength was in creating new food products and wished I could just spend my days in the kitchen concocting recipes and designing food gifts instead of mass-producing chocolates. Hungry Happenings allows me to do just that.
Sharing my creativity and knowledge with you and knowing you might just be inspired to get into the kitchen to make something that will bring joy into the lives of those you love, makes me incredibly happy.
Teaching Chocolate-Making Courses
My passion for making chocolate began at the age of 13 when I attended my very first chocolate-making class. Since then, I was blessed to study the art of chocolate-making with world-renowned pastry chefs, Ewald Notter, Jean-Pierre Wybauw, and Ghyslain Maurais, and to learn baking techniques at the French Pastry School and The Wilton School, both in Chicago.
While at my candy store in Dayton, Ohio, I began teaching chocolate-making classes and have had the pleasure of sharing my passion and knowledge with over 1000 students.
After 30+ years as a professional chocolatier and instructor, I began sharing my knowledge with you here on this blog and at The Sugar Academy where I teach online chocolate-making courses.
Be sure to check out my online courses:
My Cookbooks
My first cookbook, Hungry Halloween, was published in 2010. That was before I even began blogging. I had so much fun creating all the recipes for that first cookbook that it inspired me to start Hungry Happenings. Since then, I've published more books featuring my creative recipes.
You can find the printed books on Amazon or E-Junkie. Check out my Author Bio on Amazon or my E-Books on E-Junkie.
Here are links to each individual book:
Other Food Blogs
In 2018, I launched a new food blog with a fellow blogger, Meaghan from the Decorated Cookie. Since then, we have created more recipe sites all under the "How To Make" moniker to share easy fudge recipes, Rice Krispie Treat recipes and easy cookie recipes. We plan to continue creating new websites in the years to come. Be sure to check them out.
Recipe Development
Speaking of creating new recipes, I have been developing recipes for General Mills' Tablespoon dot com, Dixie Crystals & Imperial Sugar, as well as Bob Evans since 2013. I share links to these recipes here on Hungry Happenings but the recipes are showcased on the brands' websites.
Recipes Created for Tablespoon
You can see over 150 recipes over at Tablespoon dot com including cakes, cupcakes, cookies, cake rolls, cheesecakes, and more.
The most popular recipes include my Rainbow Tie-Dye Surprise Cake and Rainbow Cheesecake Swirl Bars.
Recipes created for Dixie Crystals
I have created 70+ dessert recipes using Dixie Crystals' sugar. You can see all of my recipes over at Dixie Crystals' recipe site.
These recipes are also often featured on the Imperial Sugar website.
Recipes created for Bob Evans
Creating recipes using Bob Evan's grocery store products was really exciting. I had the opportunity to work in their corporate kitchen where they test all of their recipes.
I love taking a product and creating a unique recipe and using mashed potatoes to create all of the recipes pictured above was a fun challenge. You can see these recipes on Bob Evan's recipe page.
Work with me
Would you like me to create visually appealing and delicious recipes using your products?
See more details about working with me, here.
As Seen In Magazines & Newspapers
My recipes have been shared in many printed magazines and newspapers and have also been shared online by dozens of media outlets.
Featured on Oprah Daily
My Cheesy Broccoli and Chicken Skulls were featured on Oprah Daily in "60 Fun Halloween Party Ideas that Adults and Kids will Adore."
How exciting is that? Oprah!
Featured in Woman's World Magazine
Featured in Food Network, Bon Appetit, and more!
Food Network Dish

A Neon Tie-Dye Surprise Cake That Will Knock 'em Dead
Blogger Spotlight on Country Woman Magazine - Personal Interview
Cooking Channel - Salted Beer Soft Pretzel Footballs
Featured on Buzz Feed
Recipes featured on Huffpost
These are just a few of the recipes that have been featured around the web. It's pretty flattering to have one of my creations featured on such prestigious websites but my main focus is and has always been on my readers.
How can I help you?
I am passionate about making fun party food and festive kid's treats and am always here to help you in any way I can. I share detailed step-by-step instructions so that you can recreate my recipes in your own kitchen.
If you ever need any help with any of my recipes, don't hesitate to ask. I'm just an email away.
How to contact Beth?
If you have any questions regarding my recipes, would like to discuss sponsorship opportunities, or just want to say "hello," send me an e-mail at beth@hungryhappenings.com.
I love seeing pictures of your recreations so be sure to share them with me too.
You can see my Privacy Policy, Disclosure, and Terms of Service, here.
Newsletter
If you are always looking for new and exciting edible craft ideas or you just want to start your day with a smile, be sure to add your name to my email list. You can find the sign-up form on my homepage.
Imagine opening your inbox to find an adorable Puppy Dog Ice Cream Cone, a Baby Chick Cheese Ball, or a Reese's Cup Rudolph smiling at you.
In addition to my food endeavors, I also manage my mom's painting site. If your creativity goes beyond food and you or someone you know loves to paint, be sure to check out Louise Jackson Painting Classes. She teaches online painting classes and sells e-packets to students all over the world.
I hope you enjoy looking around Hungry Happenings as well as my other websites.
Have a sweet day,
Beth

Latest posts by Beth Klosterboer
(see all)