These cute Reese's Cup Cats, designed by guest blogger, Melissa, from Kid Friendly Things to Do, are easy to create and will make great last minute treats for Halloween.
Hi all! I'm Melissa, from Kid Friendly Things To Do. I'm so honored to be guest hosting for Beth, here on Hungry Happenings. She's absolutely amazing. Am I right?! I'd like to start off by telling you a little about myself, and my blog. I'm a stay at home mom to 4 cute little rug rats, a Field Editor for Taste of Home Magazine, where I create and review recipes, and a former elementary school teacher! On my blog, I love to share delicious and easy family friendly recipes, craft ideas, and easy to make fun foods for holidays and special occasions.
Today, I'd like to share with you a Halloween Fun Food I created for the kids, last week. They are Reese's Halloween Cats. These cute little Halloween kitty cats are so easy to make, and pretty darn good to eat, too! I know, because I snagged one for myself. What kind of mom would I be if I didn't test out the goods, right?! I had to! 😉 Here's my simple how to: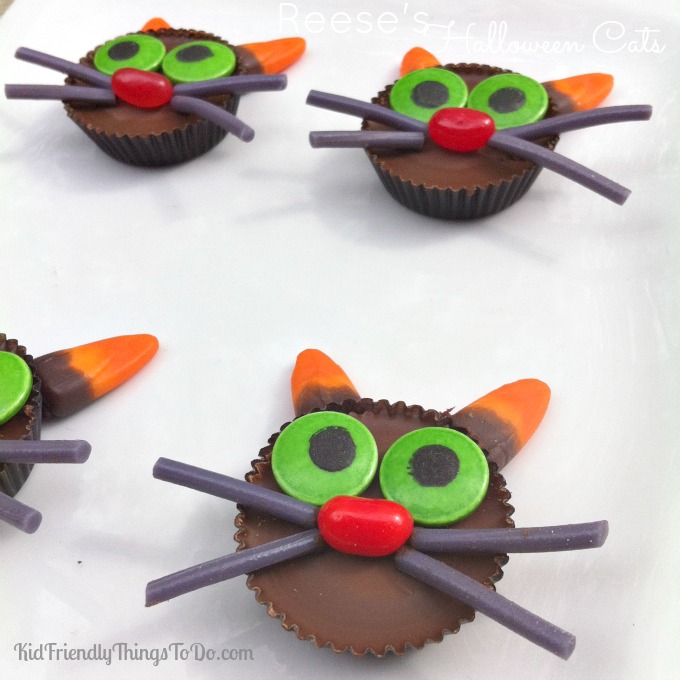 Ingredients
Reese's Peanut Butter Cups - Regular Size
Twizzler's Fruit Punch, Peel n' Pull, Licorice
Wilton Large Green Candy Eyeballs
Chocolate Frosting
Halloween Colored Candy Corn
Red Jelly Beans
Instructions:
(For each cat)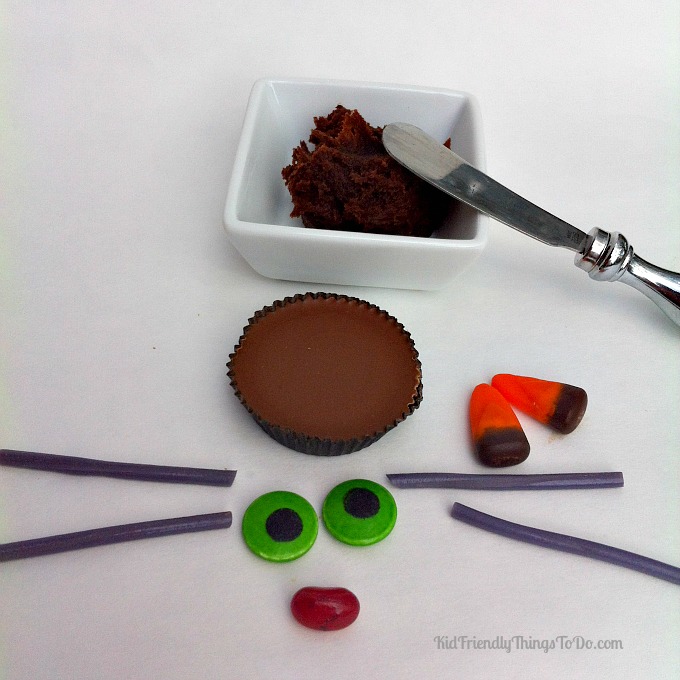 Peel off a piece of licorice, and cut it into 4 equal sections (use any Halloween color you like)
Set everything else out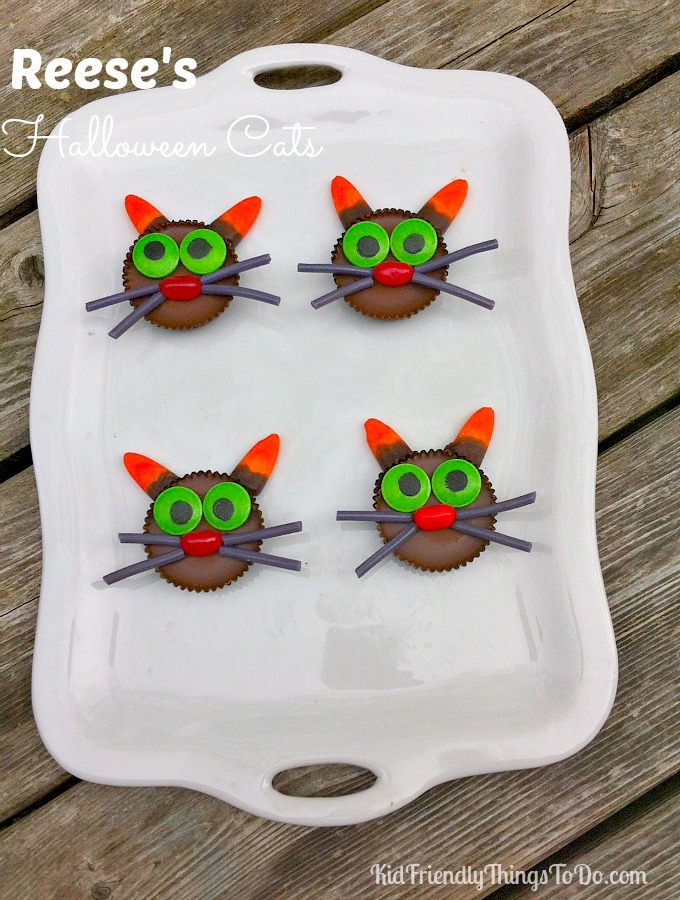 Using a knife, spread a little chocolate frosting on the back of the candy eyeballs, jelly bean, and the tips of the licorice pieces
Set them in place on top of the Reese's, making a cat face, like the image above
Dip the bottom of the candy corn into the frosting, and push them in place, above the eyes, onto the wrapper of the Reese's *The frosting should keep the candy corn in place, but if they are having trouble holding on, then just put the candy corn down far enough so the plate is helping to support the weight while the frosting has a chance to dry, and set up for you
That's it! You're done!
I hope you enjoyed my Reese's Halloween Cat tutorial as much as I enjoyed sharing it with you. I'd love for you to stop by, and see some of my other fun ideas over at Kid Friendly Things To Do
Such as,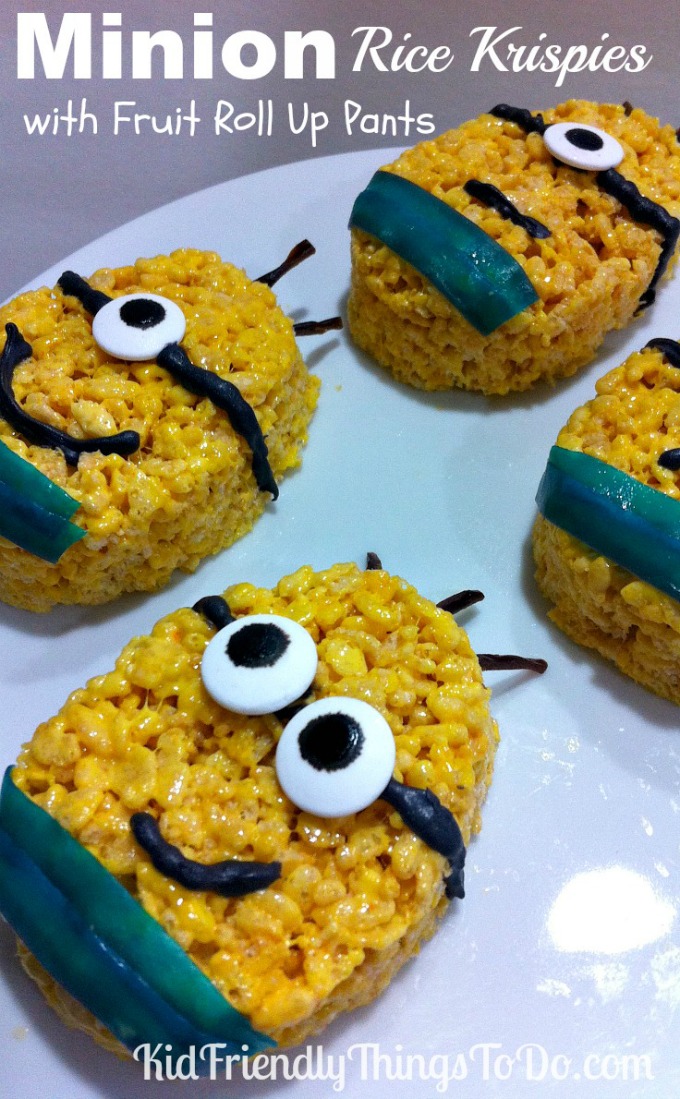 My Minion Rice Krispies Treats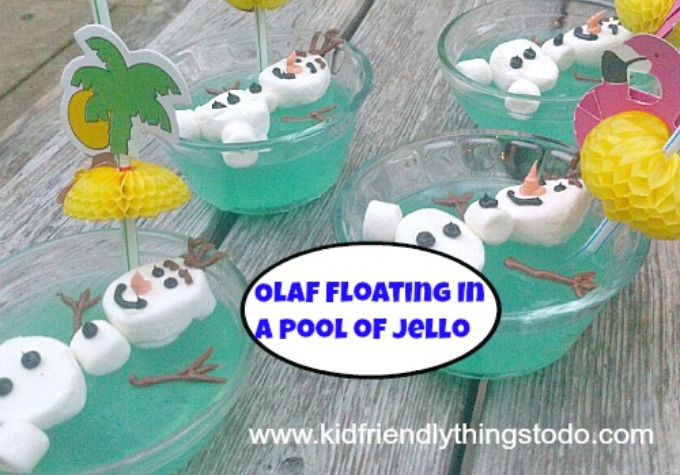 A really easy tutorial on Olaf made from Marshmallows floating in a pool of jello!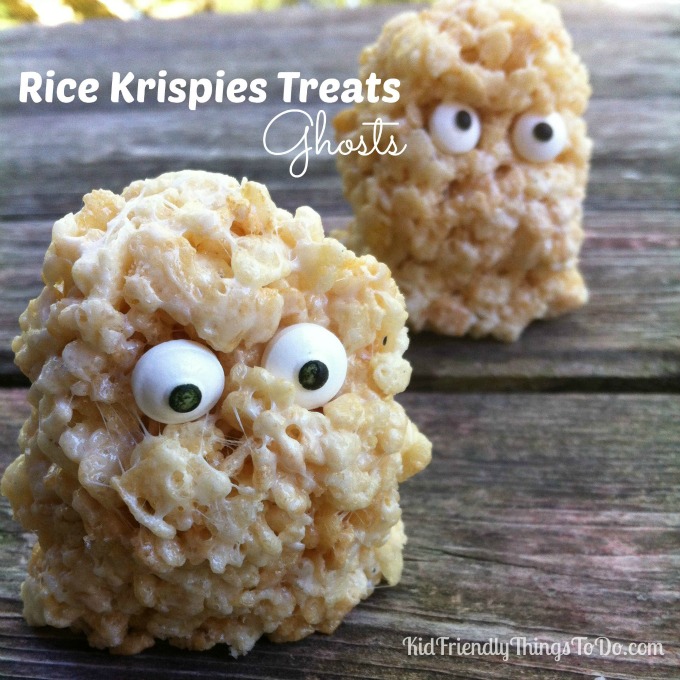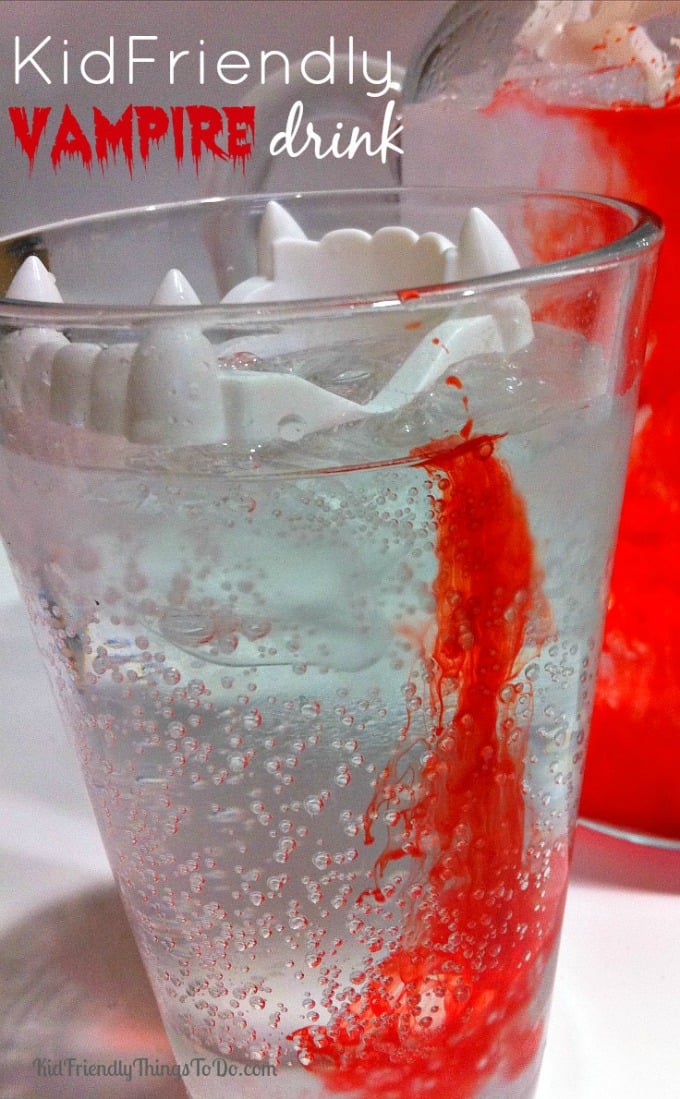 And, finally! The last one that I'll share with you today, is this delicious and spooky Vampire Drink!
Thank you Beth, for allowing me to take over, for a day. Thank you to everyone else for allowing me to introduce myself. I'd love for you to hop over to my blog sometime, and join me for some yummy food, and fun ideas! I hope to see you soon!
~Melissa
KidFriendlyThingsToDo.com

Latest posts by Beth Klosterboer
(see all)