Celebrate Earth Day with any of these amazing treats! From savory to sweet any of these tasty Earth Day Food recipes will have your tastebuds watering and dying for more.
The world celebrates our beloved Earth on April 22nd. To pay tribute to Earth Day, I have gone through all of the edible crafts I have created for Hungry Happenings and am sharing those that are the most appropriate for this occasion. I was surprised by just how many of those projects I had on my Recipes page. I couldn't include everything as so much of what I create is inspired by nature and the beauty that surrounds me.
As we celebrate Earth Day, we are reminded to be be kind to the planet we live on.
Rainbow of Hot Dogs in Crescent Rolls
Cookie Crumble Cheesecake Caterpillars
Floral Themed Mother's Day Breakfast in Bed
Elephant, giraffe, monkey, zebra, hippo, lion and tiger
Chocolate Pretzel Farm Animals
Green pesto covered crescent roll pine tree appetizers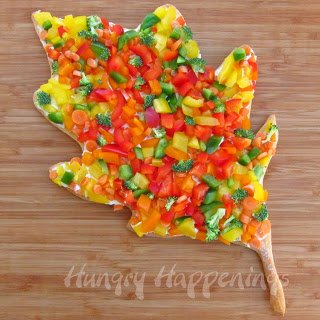 Cheesecake Leaves and Pumpkins
I'd like to remind everyone to recycle and reuse, compost, if you can, save energy, and don't litter.
Happy Earth Day!
Show Mother Nature how much you appreciate her by making some of these festive Earth Day Recipes.
SaveSave